Intelligently designed for comfort and convenience.
Intelligently designed for comfort and convenience, the Lincoln Aviator® SUV provides a sense of peacefulness and elevated focus that propels you through every drive.
2023 AVIATOR®Performance Features
 
LINCOLN DRIVE MODES
There's a drive mode to match your mood and road conditions. Lincoln Drive Modes, easily selected by turning a knob in the center console, alter the available suspension settings, steering, shift points and even ride heights. The Aviator Grand Touring model* has two additional modes: Pure EV for a quiet all-electric drive and Preserve EV to recharge and save battery power for a later time.
*Available at Lincoln EV-certified retailers only.
 
AIR GLIDE SUSPENSION
The Lincoln Aviator® SUV has an Air Glide Suspension, included in the available Dynamic Handling Package, which replaces traditional hard coil springs with air bladders. These automatically inflate and deflate to help soften your ride, creating the sensation of riding on air, quite literally. This system allows the vehicle to kneel to greet you as you approach, making getting in and loading cargo more effortless. Plus the suspension will rise and lower based on specific drive modes.
2023 AVIATOR®Design Features
 
Powerfold® Thrid-Row Seat
The convenience of added cargo room with the press of a button. The PowerFold® third-row seat of the 2023 Lincoln Aviator® three-row large luxury SUC comfortably seats two passengers and can be easily folded flat with the press of a button.
Cargo and load capacity limited by weight and weight distribution
 
WHISPER-QUIET INTERIOR
Experience the sound of sanctuary. The Lincoln Aviator® SUV features available active noise control that captures, analyzes and cancels sound within the cabin. An acoustic-laminate windshield and front-door glass as well as expandable baffles further enhance interior quietness. To reduce sound from the powertrain, the engine compartment is sealed with a dual wall, and the exhaust system is dual-valved. These attributes and more were all artfully crafted for your peace of mind.
 
SYMPHONIC CHIMES
A bow being drawn across the strings of a violin, the soft yet recognizable tempo from a marimba and the mellow echo of a viola. Live recordings of soothing yet still attention-getting musical alerts serve as noncritical, soft-warning and hard-warning chimes. Now, when your door is slightly ajar, the sound you hear will remain informative while aiming for a far more relaxed experience.
2023 AVIATOR®Technology Features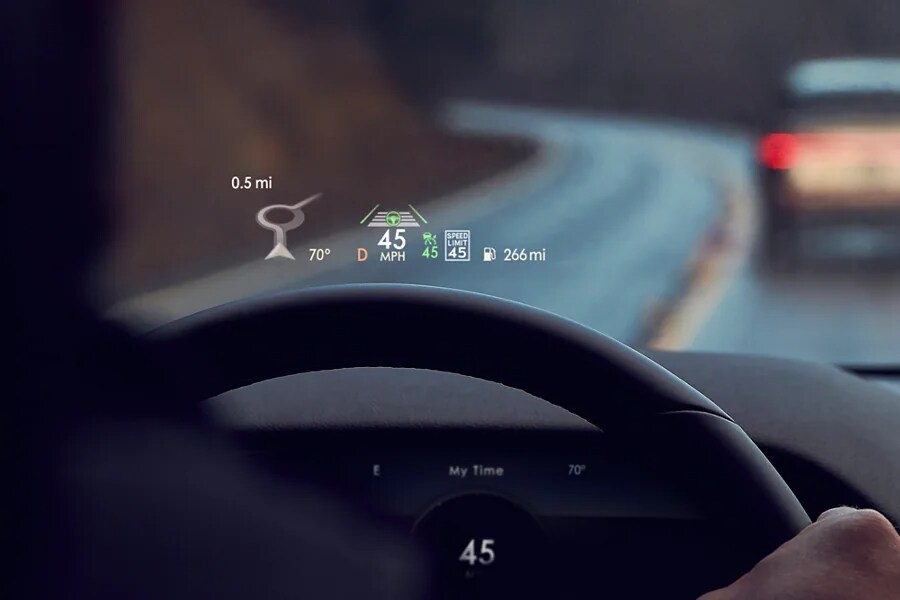 AVAILABLE HEAD-UP DISPLAY
Create a driving experience to your liking with the available Head-Up Display. * You can select the information that you'd like to see, including standard driving information, available Intelligent Adaptive Cruise Control settings, Lane-Keeping System information and more.
*Don't drive while distracted. See Owner's Manual for details and system limitations.
AUTO AIR REFRESH
A breath of fresh air. Available Auto Air Refresh is a holistic air filtration and active air monitoring system. Using Aviator's standard cabin particulate and odor filter, Auto Air Refresh helps clean the cabin air by filtering out particles caused by atmospheric dust, tobacco smoke, smog and some allergens, including pollen.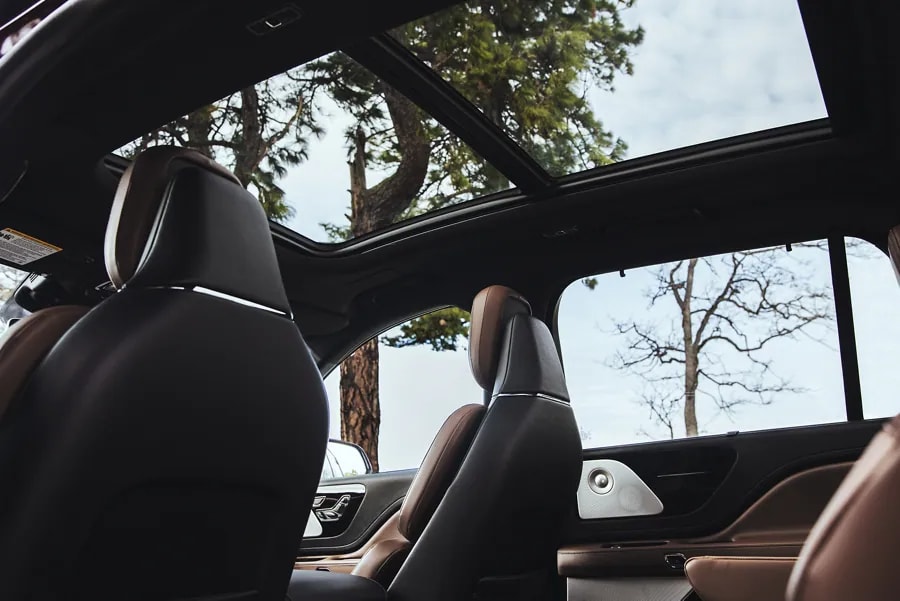 How Can We Help?
* Indicates a required field
GRAND TOURING MODEL
In addition to the gas model, we offer the plug-in hybrid electric Grand Touring model. The Aviator Grand Touring*combines a twin-turbocharged 3.0L V6 gas engine with an electric powertrain to deliver luxurious performance that gives drivers confidence on all types of journeys. The Aviator Grand Touring offers 494 horsepower** and a combined 630 lb.-ft. of torque.** With the Lincoln Mobile Power Cord, it can be easily charged at home or at public charging stations to help extend your range.